Art Vandelay embarks as a sophisticated AI-recruiter, a starting point that only hints at its broader capabilities. By utilizing a complex combination of multiple indexes and data collection techniques – users, jobs, long-term memory, and company information – Art deploys advanced hybrid vector databases to provide real-time insights into the job market.
In its current manifestation, Art crafts diverse personas from a user's resume, meticulously exploring career opportunities within the job vertical. Art provides dynamic insights and engages users with knowledge and empathy through personalized emails. In the future, this will extend to more interactive channels such as voice.
Art Vandelay distinguishes itself through its engineering excellence, which has established a long-term relationship with its users. Beyond the job market, the platform's memory of interactions holds potential to guide users across various realms that require real-time market data to make financial and personal decisions (real estate, auto, vacation plans, etc.). This attention to detail ensures a reliable experience today, with the promise of multimedia analysis, including images and video, on the horizon.
Art Vandelay's design, built on a versatile microservices architecture, enables it to function as a powerful broker across various verticals, each of which will be built and integrated in subsequent phases. The roadmap includes applications beyond conventional expectations, such as the ability to operate a manufacturing facility from top to bottom using many Arts that have been fine-tuned for each role in the process.
Art Vandelay is a step forward in AI-driven market guidance and personalized customer service, whether it is used as a B2C application or to empower the verticals of numerous companies. Art's vision extends to cover multiple facets of modern life, starting with its effective role in the job market. As mentioned, the roadmap includes facilitating momentum on internal processes within organizations, illustrating the platform's extensive capabilities without constraining its potential.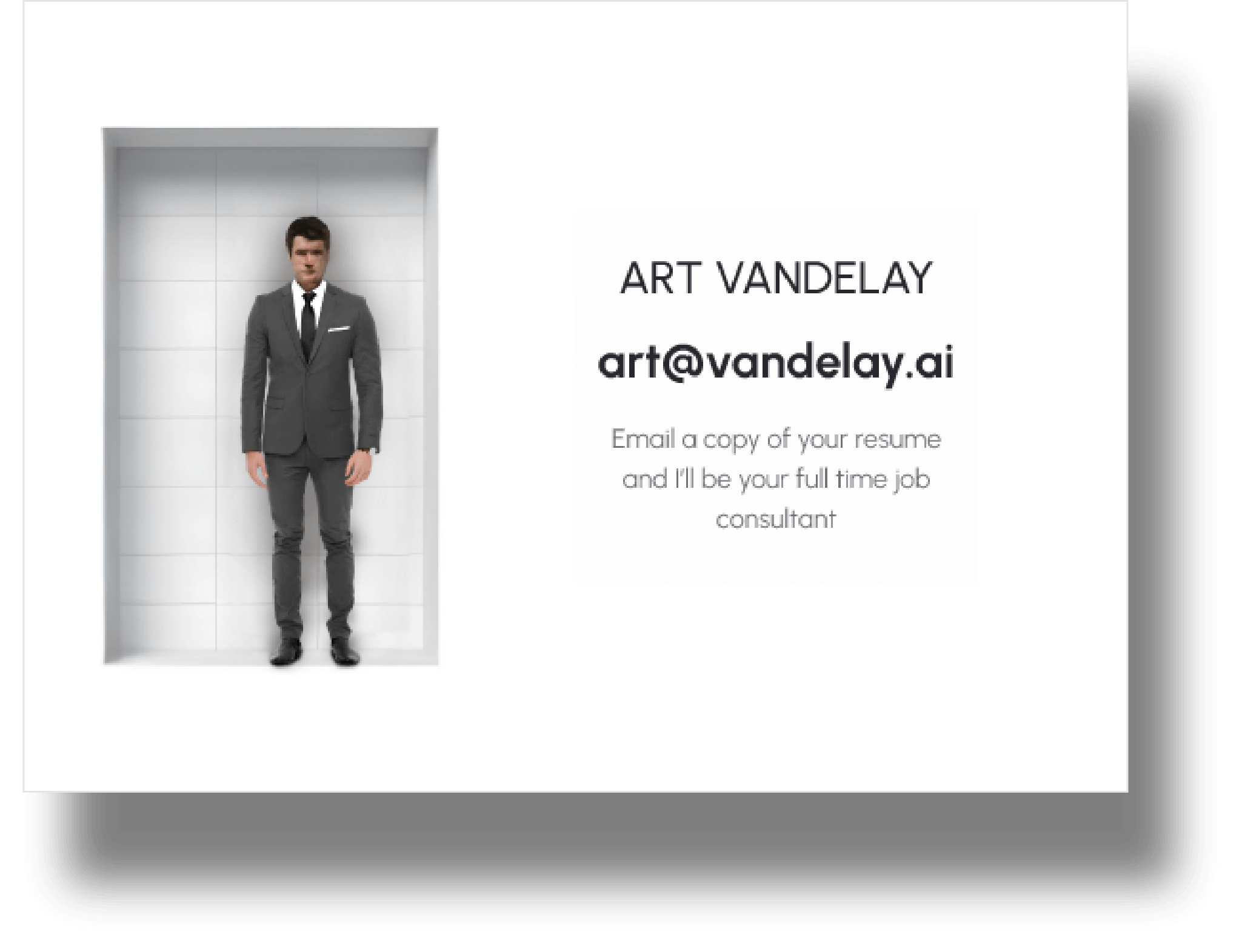 artvandelay.com